🤔Have you been looking for an opportunity to join women-only swimming pool opportunity?
🤔Would you like to jumpstart your swimming journey this summer?
🤔Are you looking to meet other ladies in the community and celebrate Eid together?
🤔Do you have water phobia or anxiety around the pool?
✅If you said YES to any of these questions, then you are in the right place!
🧕Join us for a women-only Eid pool party on Sunday, July 10th
from 2-4 p.m.
👉This is for women age 18+ and for only limited spots!
👉We can only work with 10 women maximum at a time to ensure safety and space for everyone.
🙏Please sign up by signing up below! After you submit the payment, the address to the pool will be shown in the sales page!
✅What is included at the pool party?
Food, snacks, and drinks
mini swim lesson session
mini water aerobics session
floaties
chairs to sit and relax
pool space for fun and relaxation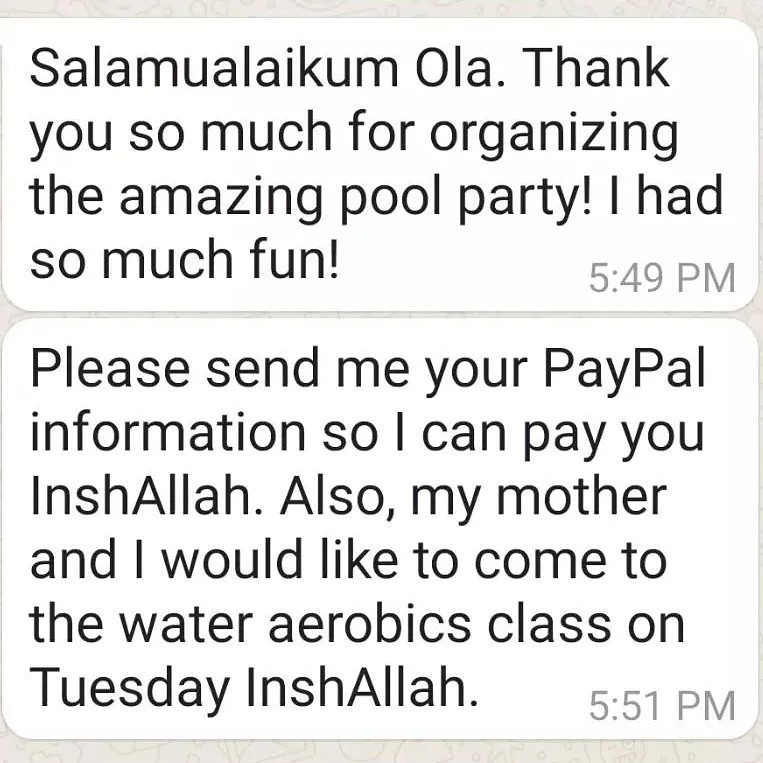 Testimonial from last year's (2021) pool party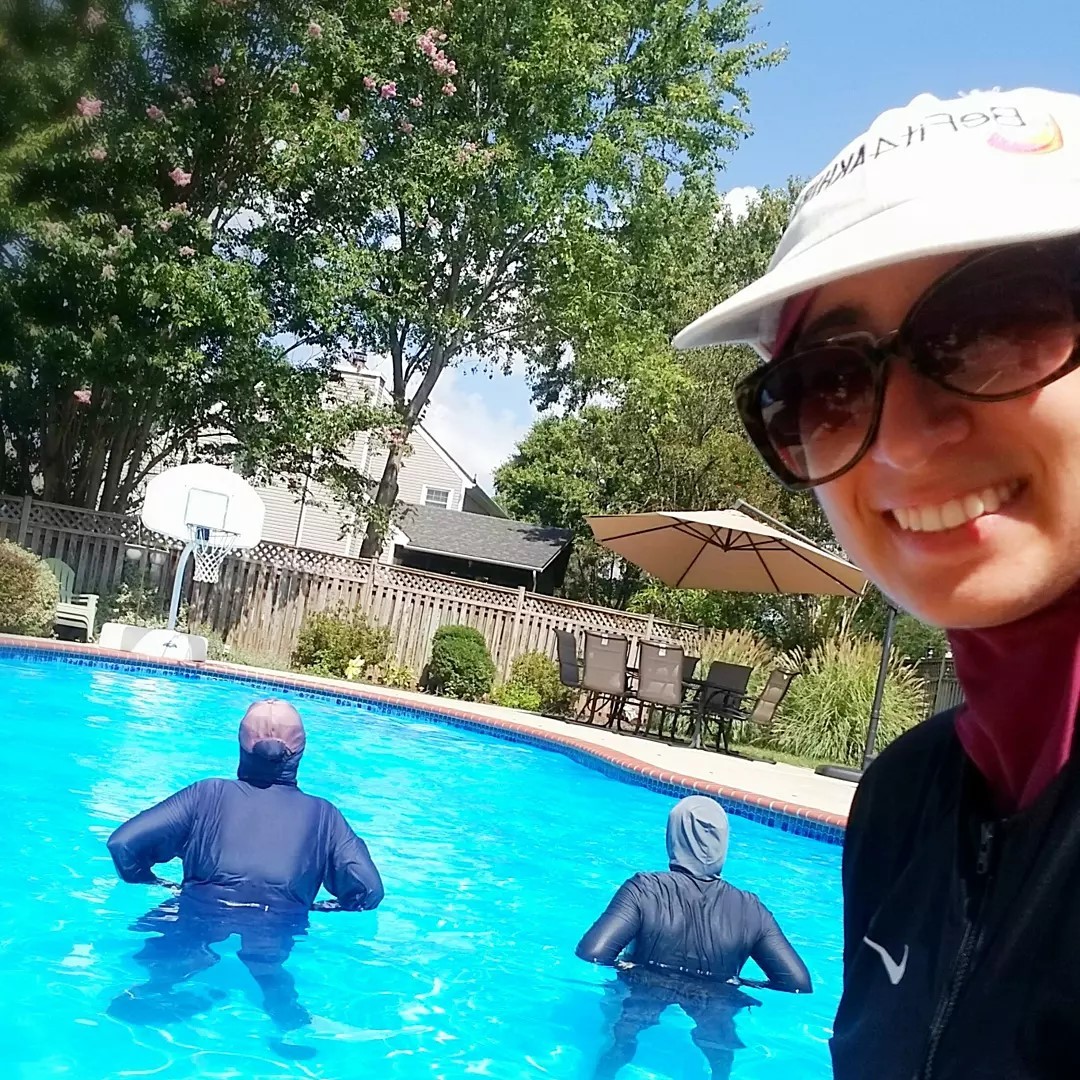 This is the same pool I used in 2021 for water aerobics
ladies joined us for water aerobics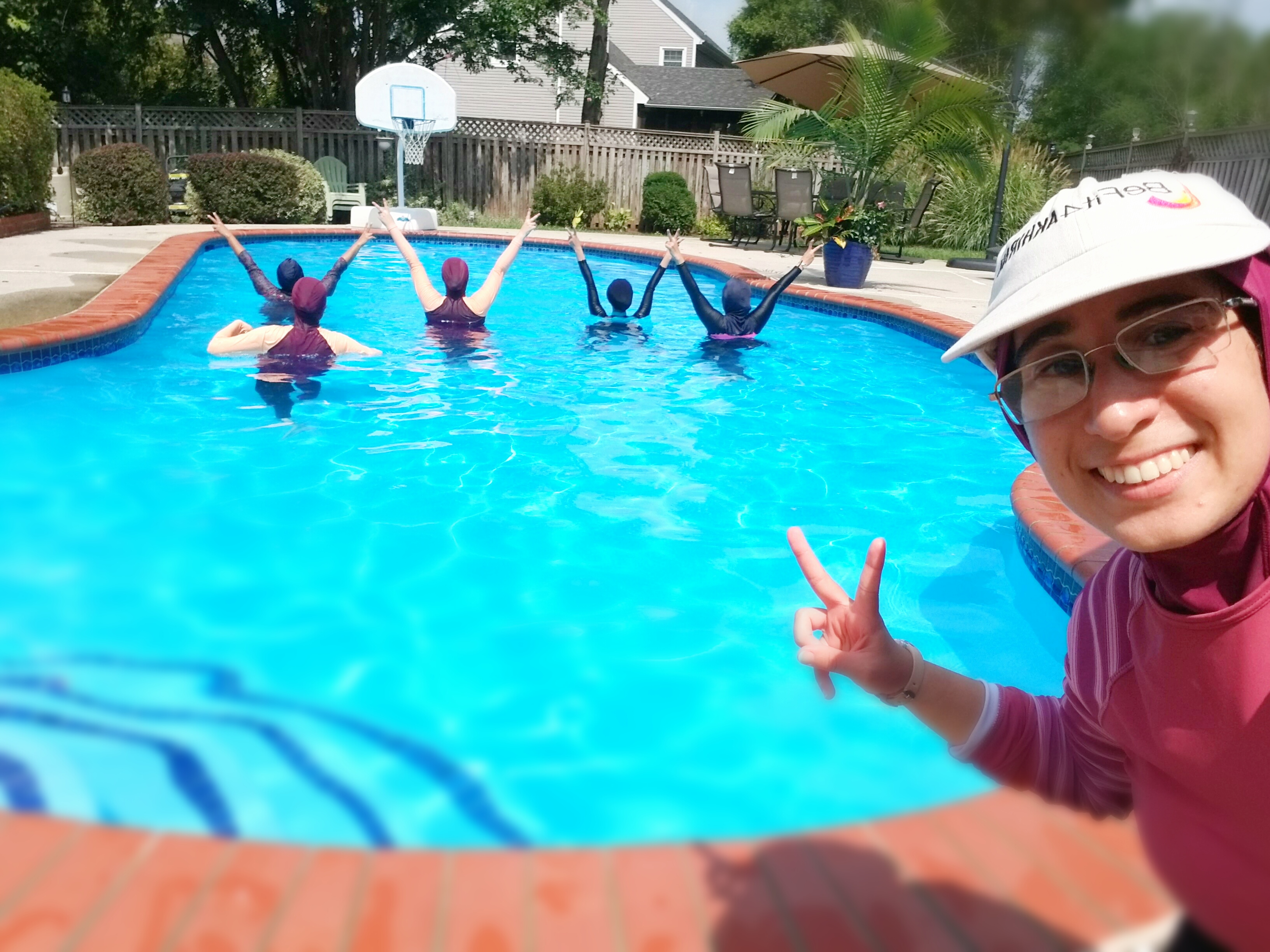 Join ladies for a fun pool time
Come and have a fun dip in the pool!

FAQ:
Whose pool is this?
-This is a rented pool! It belongs to someone who I am renting through Swimply.com
How can I make sure this is a safe pool?
-Yes, safety is number one concern which I also take very heavily. I have rented this pool in the past and the pictures you see on this page are all ladies who joined us at this pool  
Will I be able to shower after the pool time?
-Unfortunately no. Since this is not my pool and because it's limited time rent, showering will need to be done at home.
Which pool did you rent and where is the location at ?
-This pool is located in Herndon, VA near Giant shopping center. Once you sign up for the course/page, the exact address will be provided.
You can also view this pool by clicking the link below to learn more about it:
Courses related to swimming:
As an attendee of the pool party this year, you'll receive FREE access to the Introduction to Swimming course! =)

About Coach Ola:


Ola is a certified personal trainer and swim instructor. She is currently teaching swimming at SwimBox and at GMU. She is passionate about swimming and is hoping this opportunity and opportunities she created in the past help Muslim women to come out to the pool and be able to enjoy swimming. She understands the risks and concerns of renting pools through Swimply as well as she understands. She is trying her best, and she hopes this will be a great opportunity to celebrate Eid and jumpstart swimming journey, in shaa Allah.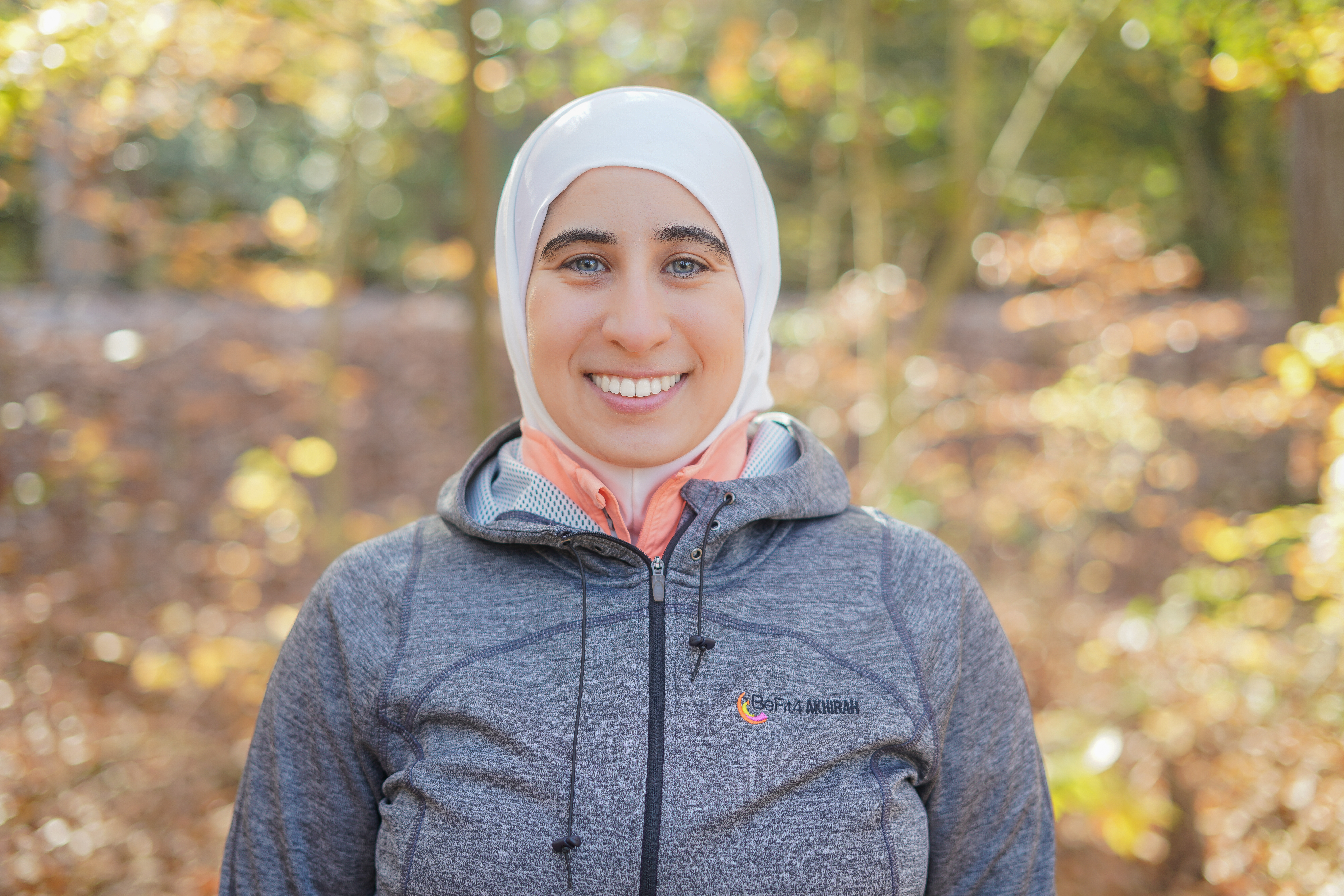 Check your inbox to confirm your subscription