Welcome to BeFit4Akhirah-your go to place for mental strength, spiritual connection, and physical empowerment! The school will include courses and programs that will help you develop a growth mindset, improve your relationship spiritually, and it will help you stay active with a purpose! :)
"I heard about BeFit4Akhirah when it first initially started in 2014,and I absolutely loved the idea because it's so unique. I love how Ola put faith and fitness together, i never thought of it that way. Before finding out BeFit4Akhirah and Coach Ola, I was somewhat motivated to exercise and to take care of my health. But after following on social media, I find myself more motivated to exercise and to take care of my health. The podcast episodes are very informative from what I hear. Absolutely educational and something we can get a very good idea about in regards to fitness and our religion. I would definitely recommend BeFit4Akhirah and Coach Ola to family and friends."
~Fazila Nasib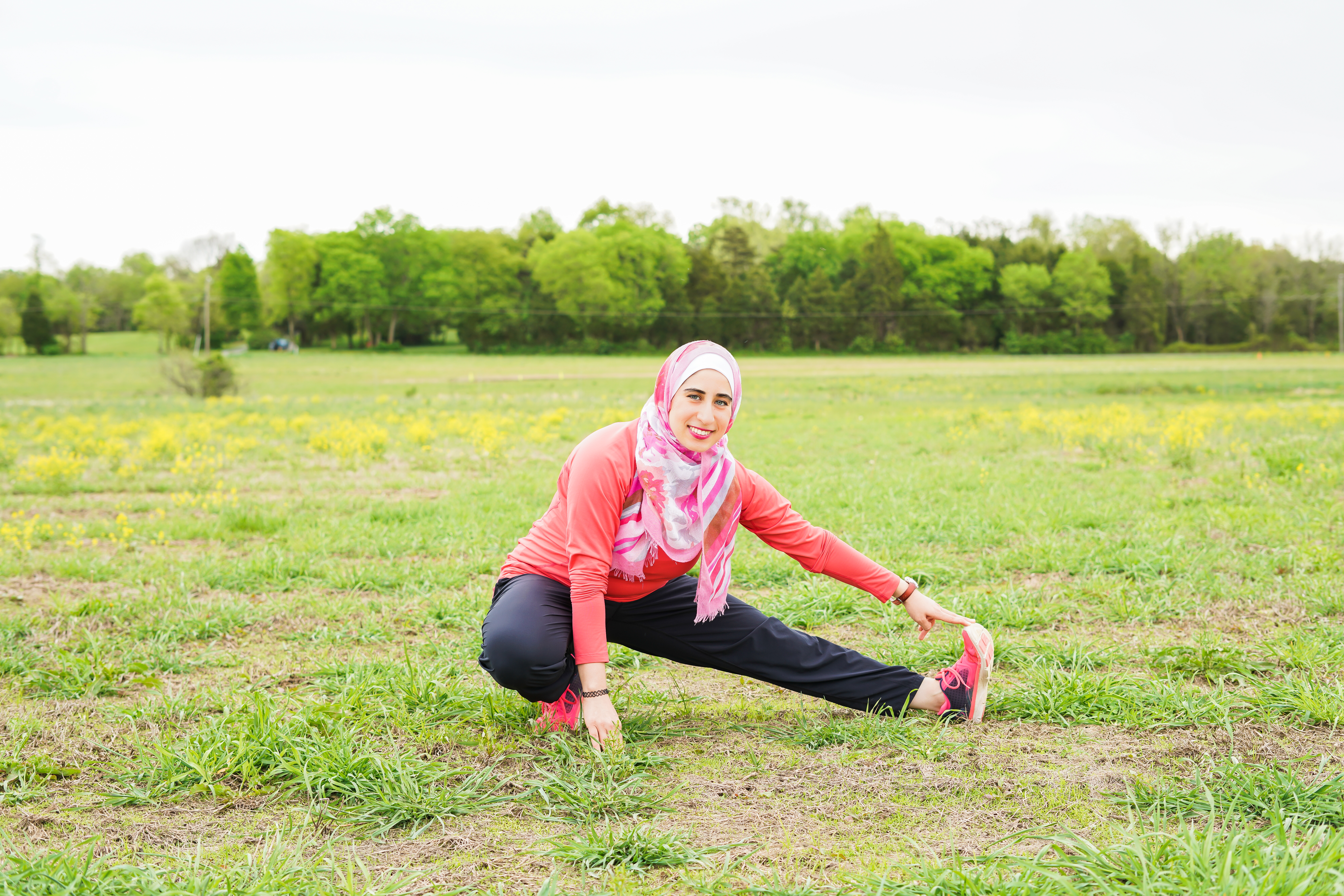 About Coach Ola:
Ola Khaldi Alghazzouli graduated from George Mason University with a B.S in Biology and Health Promotion minor. She is an ACE (American Council on Exercise) certified personal trainer and functional fitness specialist as well as certified Basic Safety swim Instructor. Her passion on fitness and health started in 2004 when she started high school and was battling eating disorder throughout her entire high school years. She got into weightlifting in 2008 and then started to struggle with anxiety and depression in 2011-2012. Now she enjoys outdoor workouts because it helps her deal with stress and anxiety as well as reconnect more with Allah swt. She started BeFit4Akhirah in 2014 with a vision for a stronger, more confident, and hopeful ummah. She is a podcast host of the Purposeful Fitness with Coach Ola show.